A breach of kit regulations is punished harsher than racism. Football player Nicholas Bendtner was fined £80,000 for wearing sponsored boxer shorts in a game. The Bulgarian FA were fined £65,000 for a whole stadium of fans being racist towards England players.​​​​​​​
United against racism.
Launched at the Euro 2021 tournament, England's new kit will bear the United Against Racism logo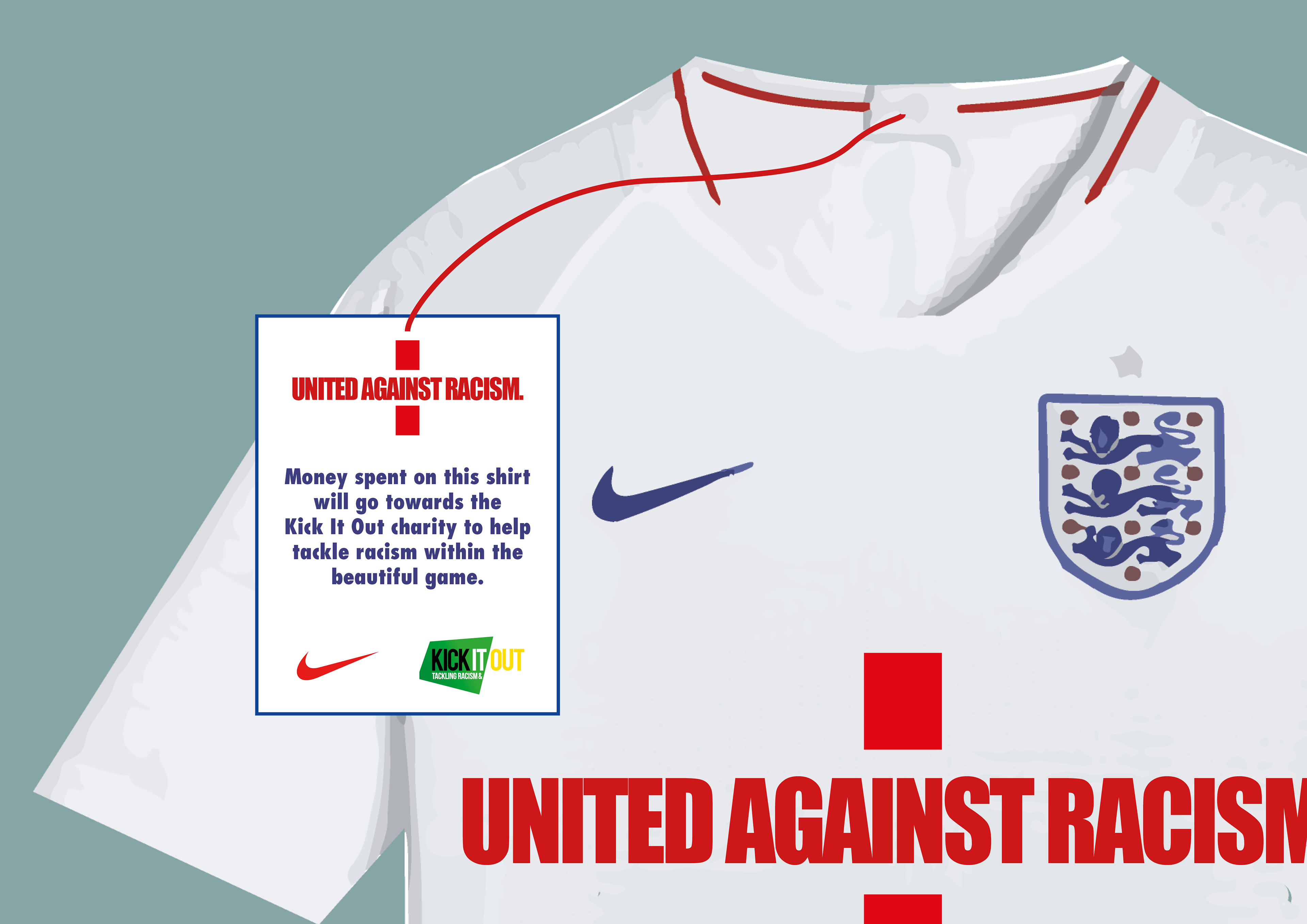 However, FIFA's regulations state that you cannot:
A-Have sponsorship on any international football shirts.
B- Have any political message on any football shirt.
This means NIKE and England will be fined heavily.
Nike will release print ads of each England player who plays the first game of the tournament, comparing the fine they'll receive for the shirt sponsors with those of racial abuse.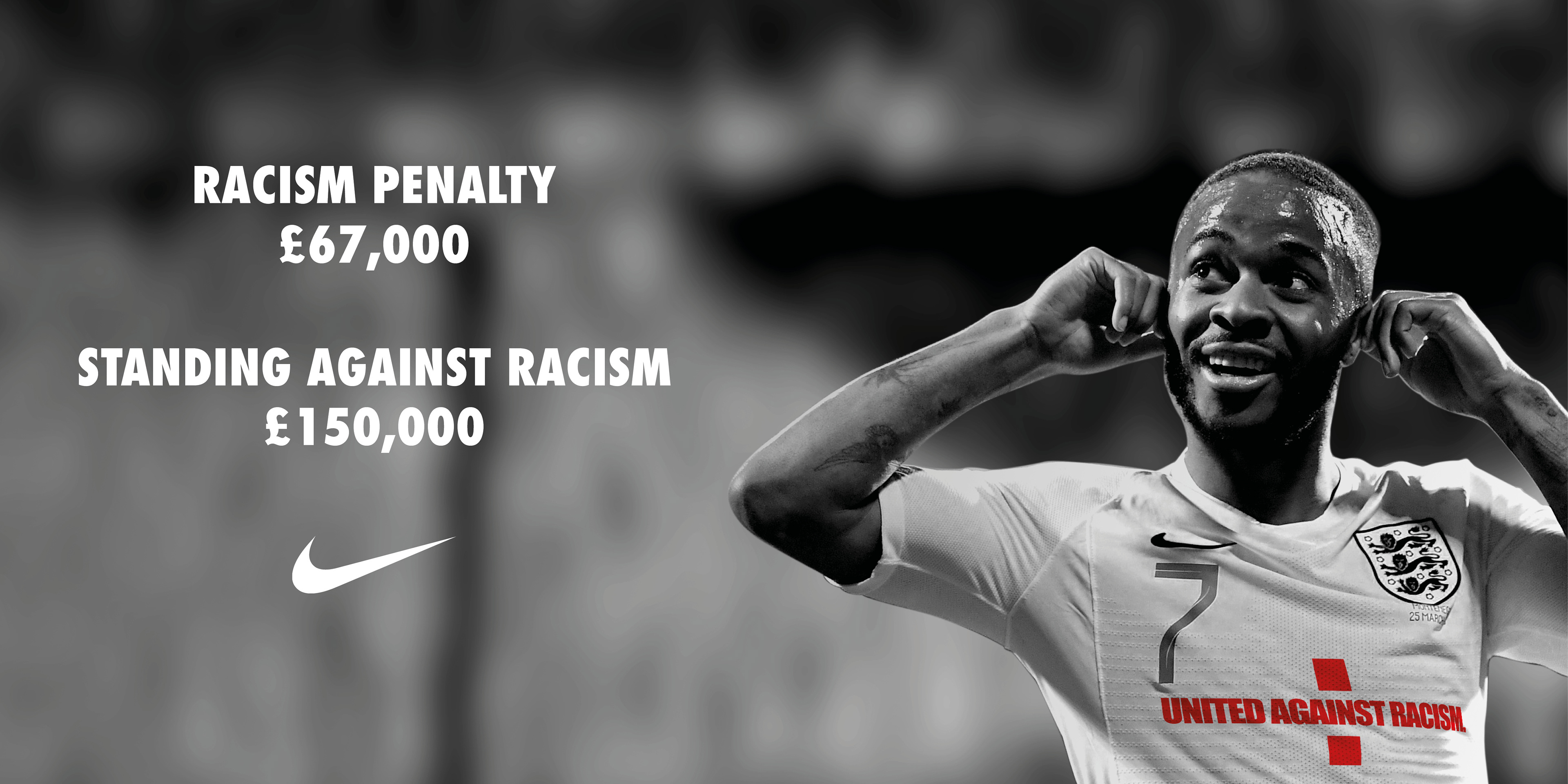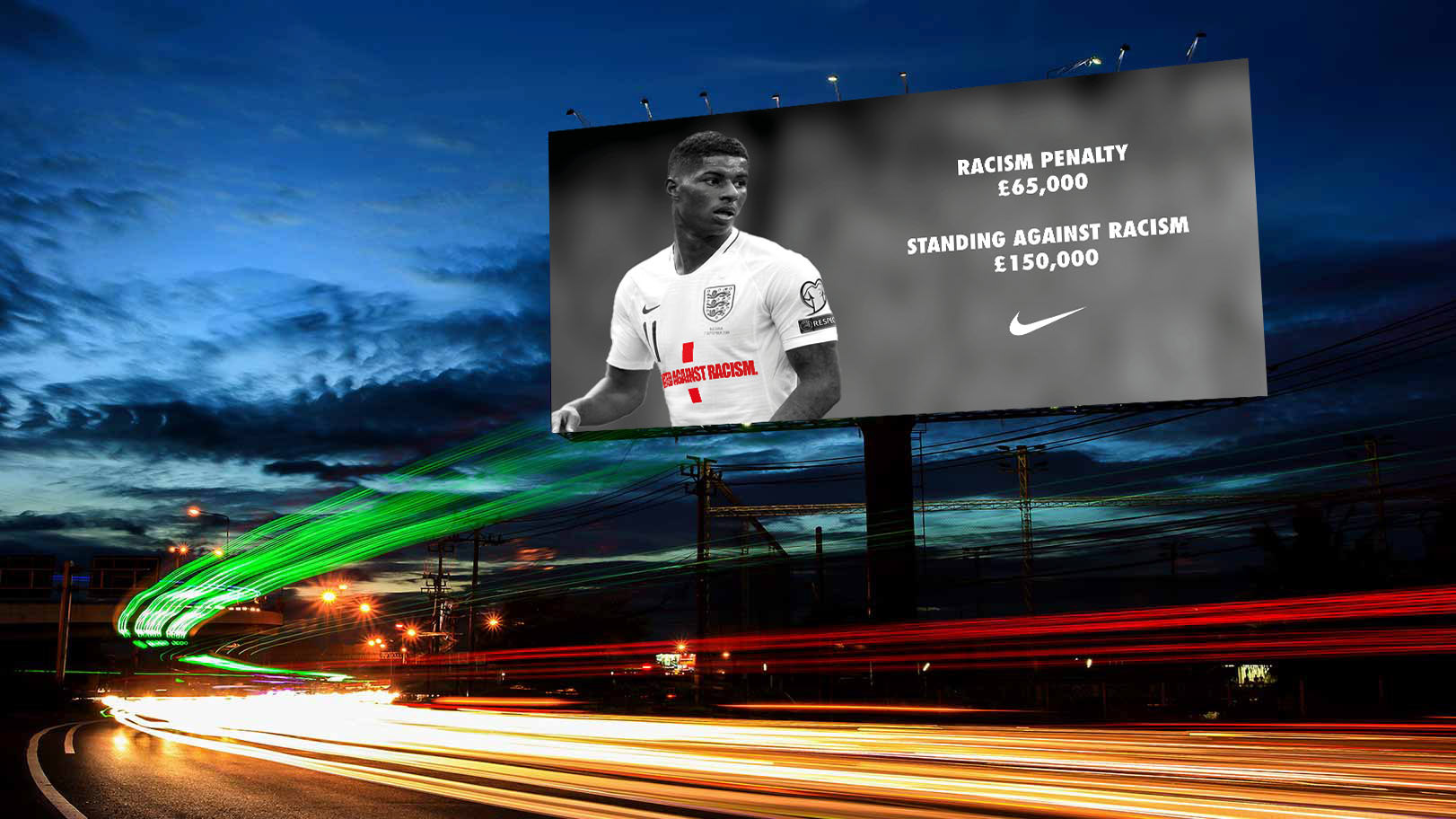 Each player will post their ads on social media and urge the public to sign the petition "Just sign it".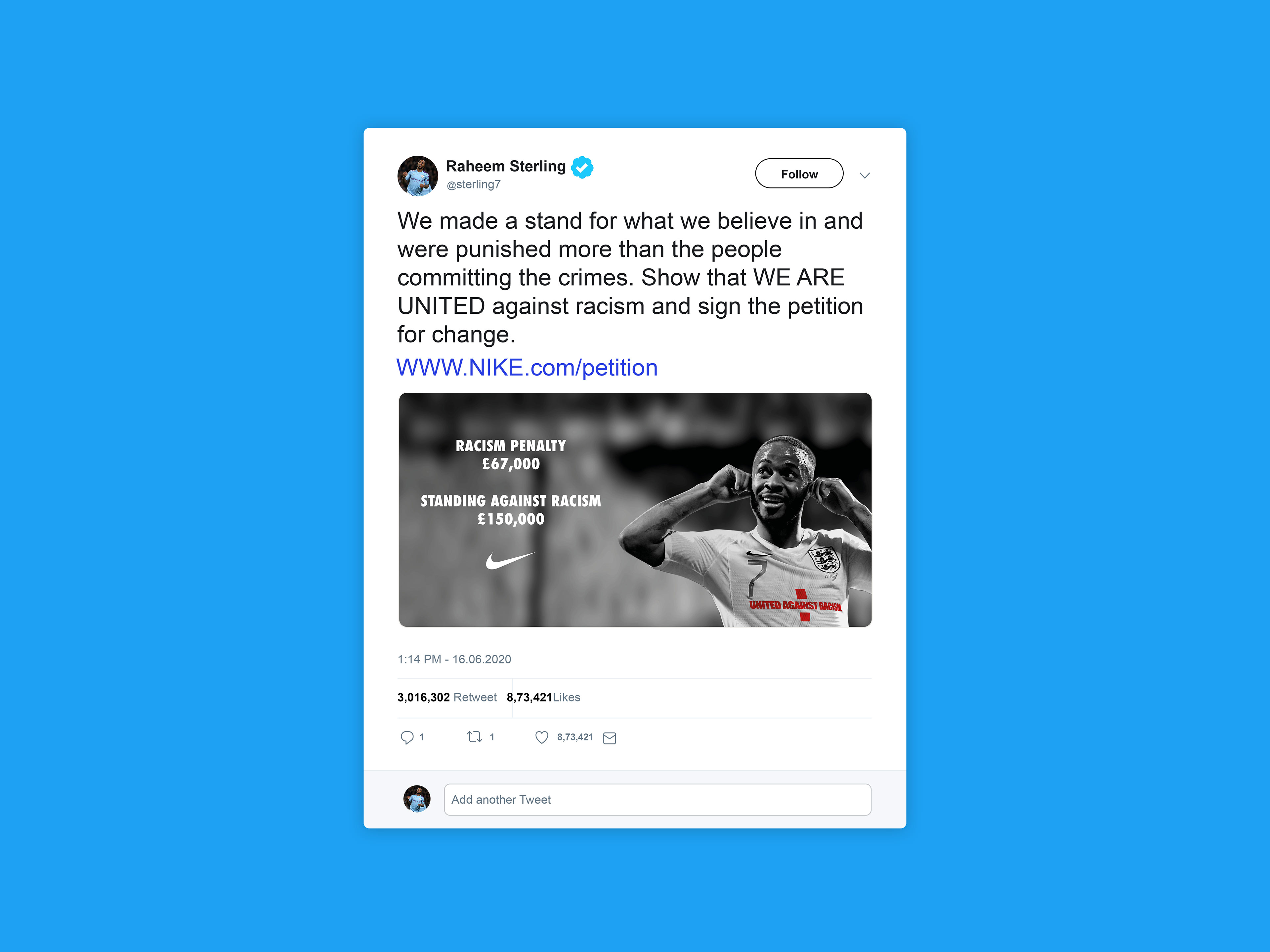 A TV advert will play at half time of games at the Euros and will urge the public to sign a petition to pressure UEFA and FIFA to improve their punishments for racism.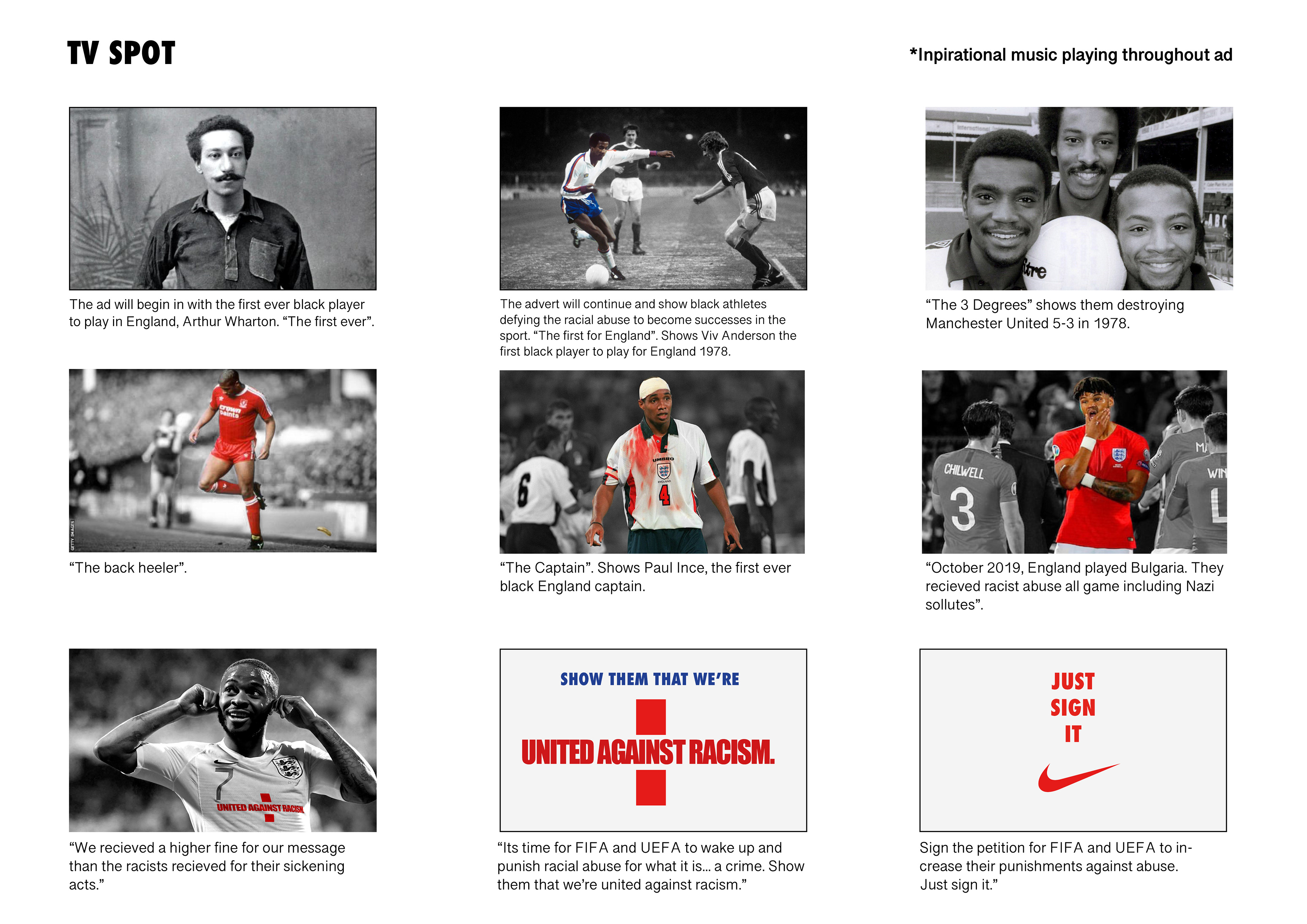 The tally number of petitions signed will be displayed at the remaining England games, empowering the players to walk off for racism if needed.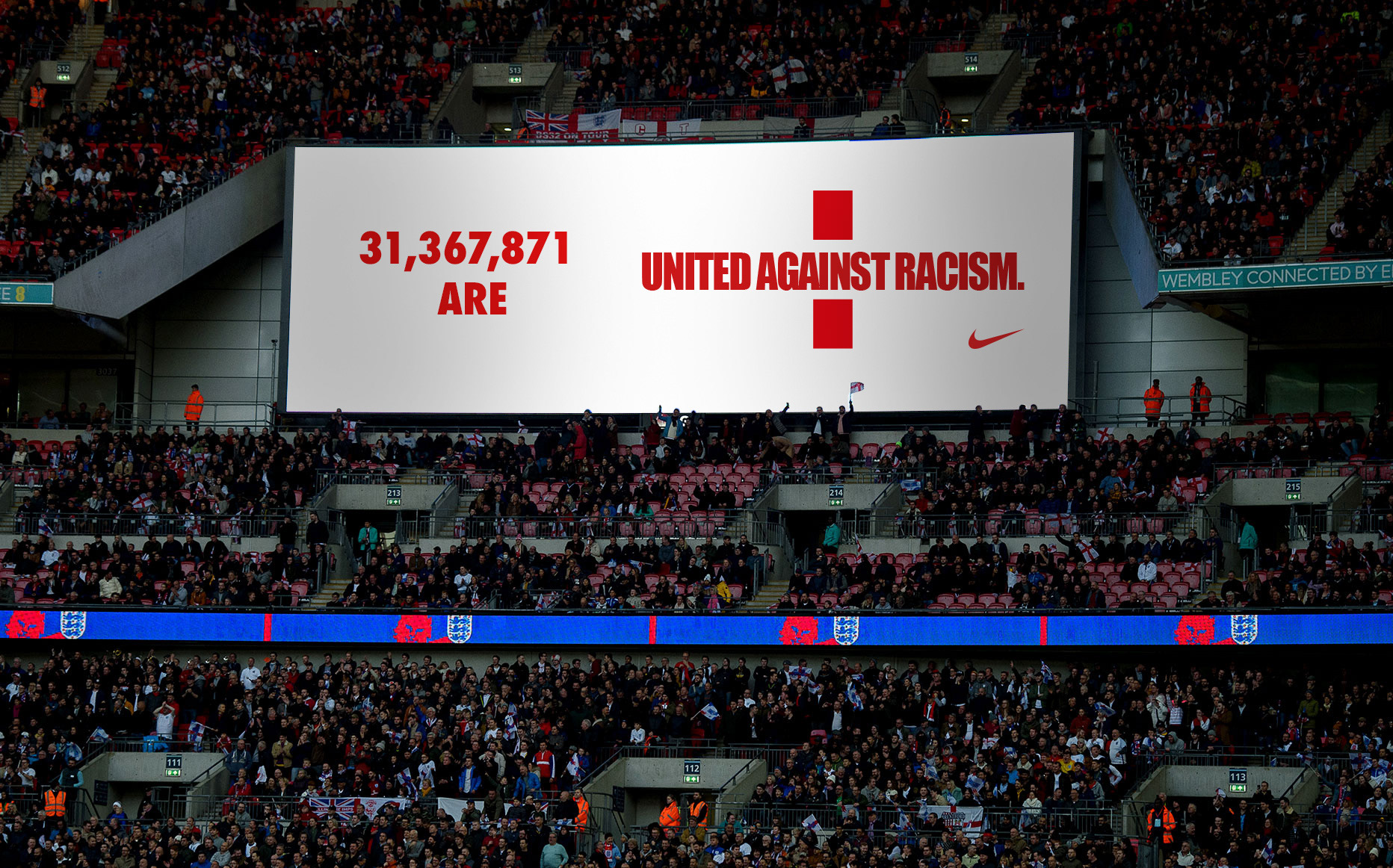 -To raise funds for the Kick It Out charity to help educate young people against racism and help tackle the problem for the future.
-To put pressure on FIFA and UEFA to change how they punish racism.
-Empower the England team to walk off for racism.
-To empower other countries and clubs to follow in England's footsteps in the fight against racism.
Check out Glynn's published article about racism in football and how advertising can help solve the problem below.