For the upcoming film 'Army of The Dead' - a zombie heist film set in Las Vegas. We were tasked to think about some activations Netflix could make to help promote the film. 
Taking inspiration from the film's shipping container barrier around Vegas, we created the idea of taking over locations across the UK with zombified shipping containers, containing the audience inside.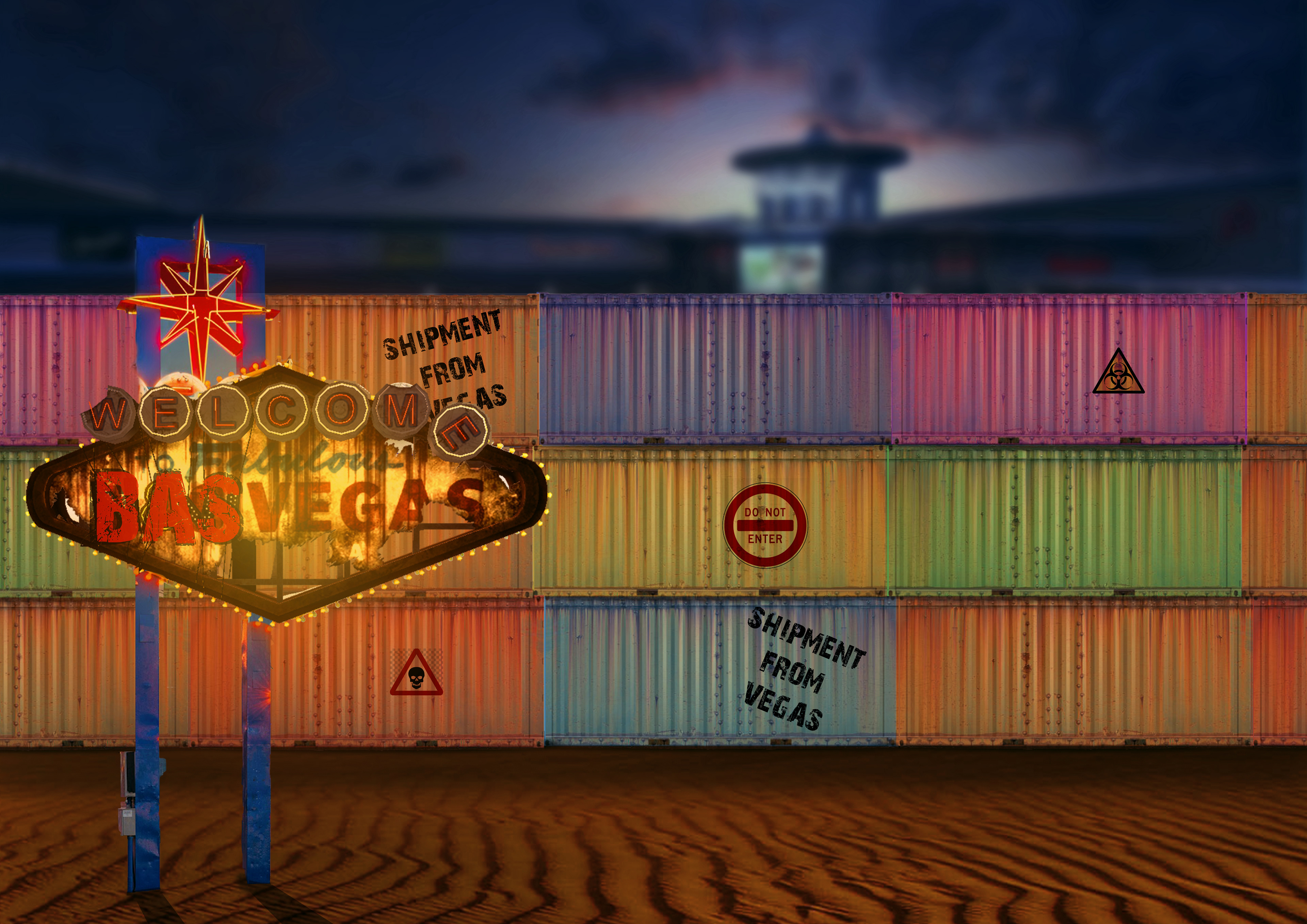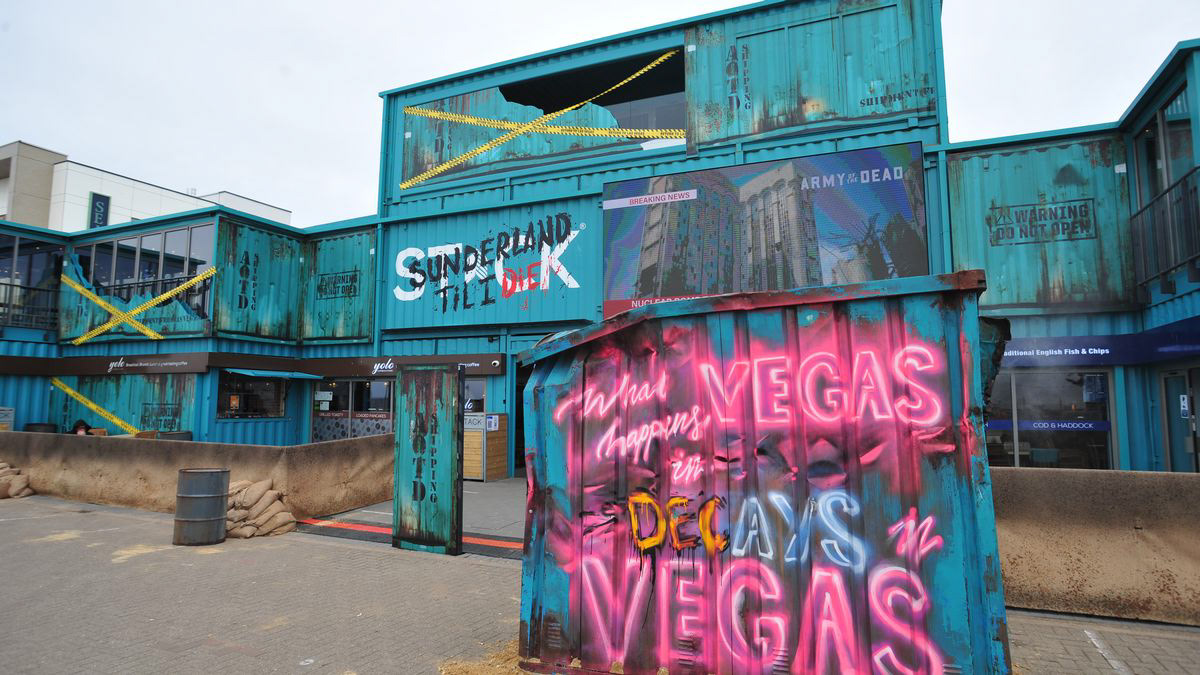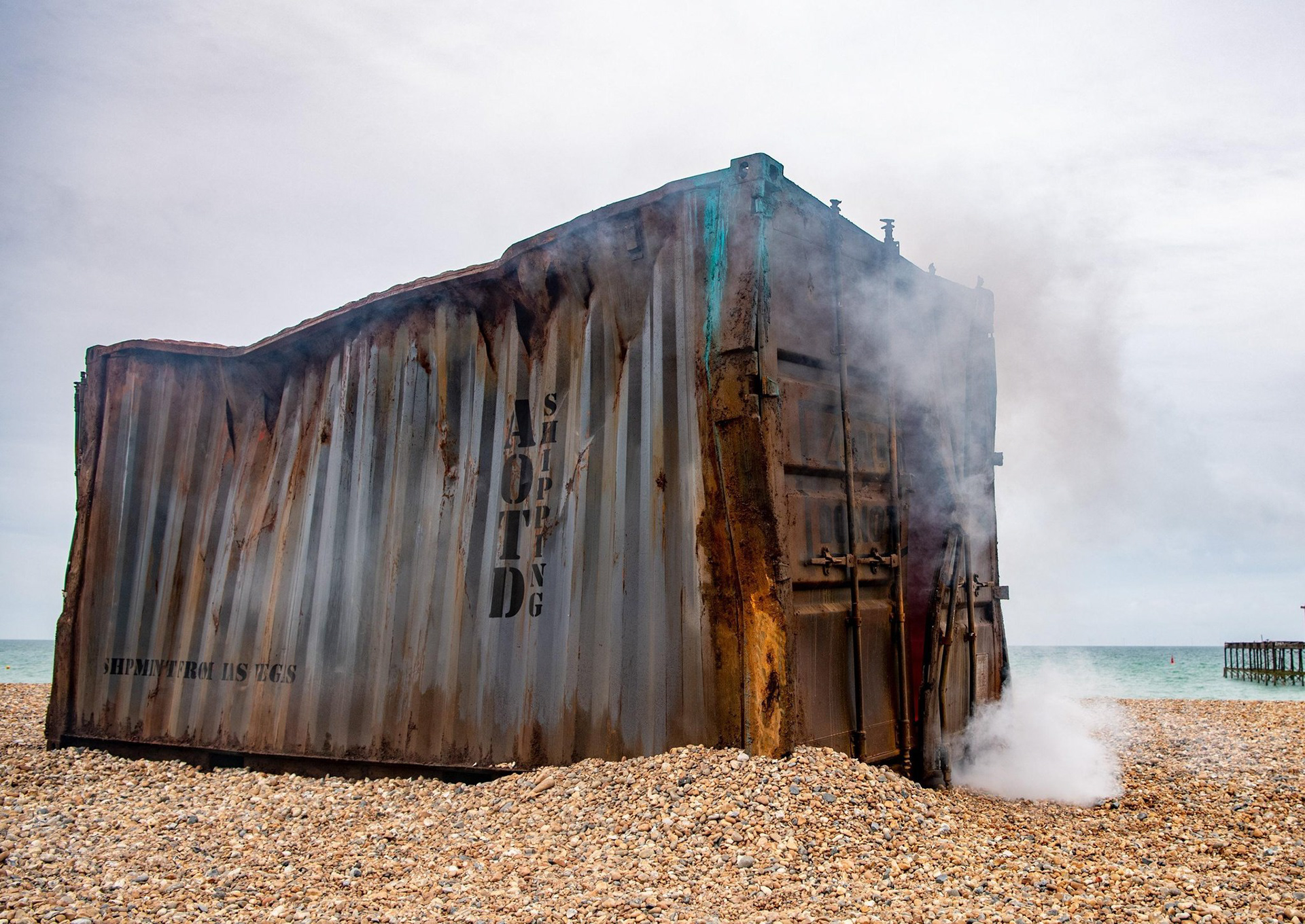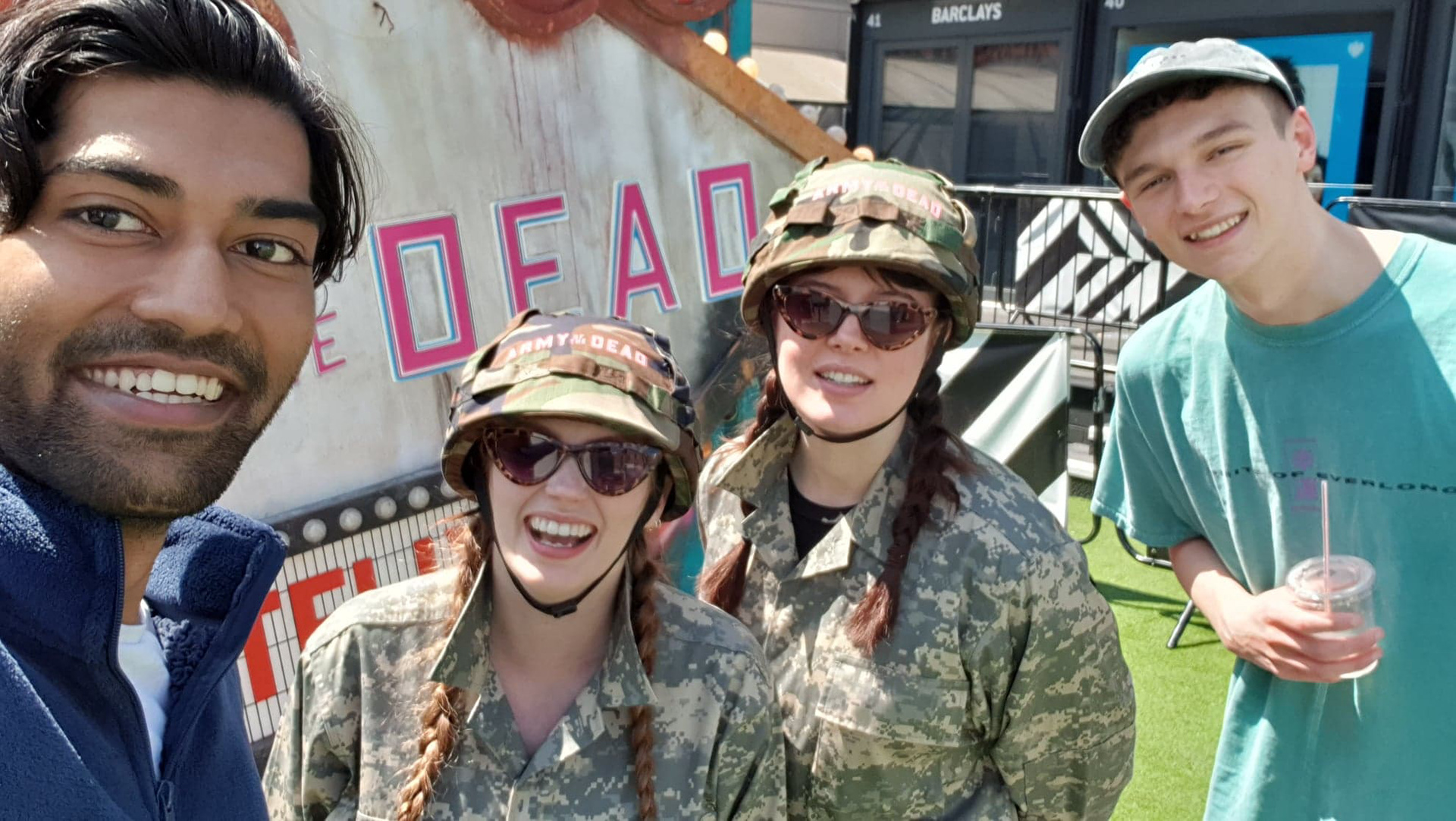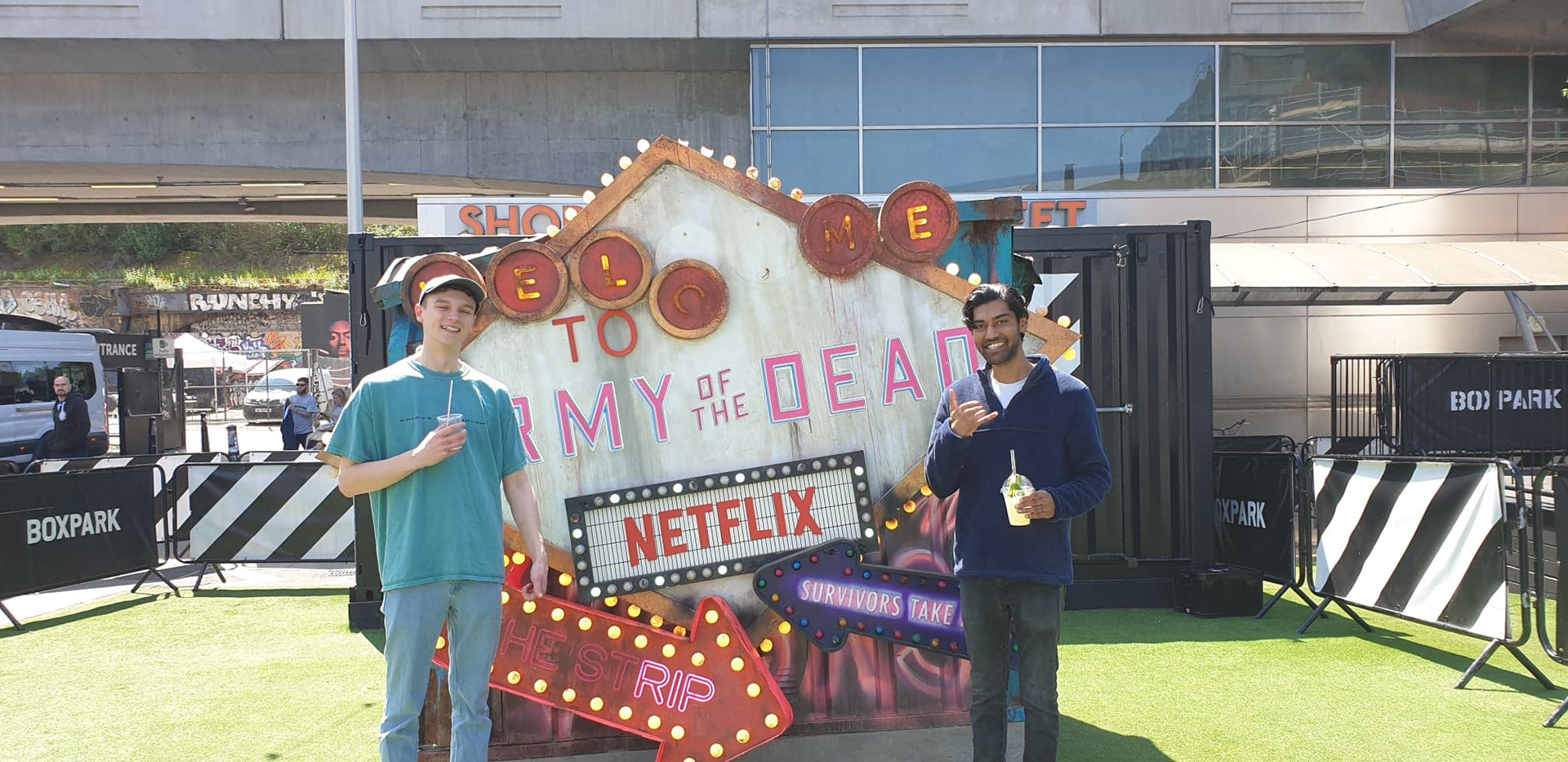 Here's some cute pics of us both posing next to one at Shoreditch's Box Park.